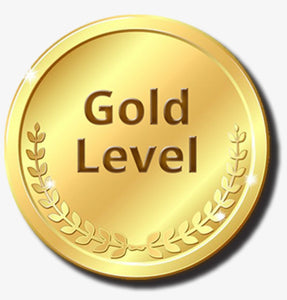 GOLD LinkedIn Makeover
RESULT: A profile that showcases your value, reveals your talents, conveys your expertise, provokes confidence,  compels action and helps laser target your ideal clients.
Fill out our Branding Questionnaire OR send us your resume.
Upfront (30-min) Phone Consultation with a  Branding Specialist to learn all about you.
Optimized, unique, and high-level LinkedIn Profile written & uploaded for you.
Beautiful Background Image added to your profile to make you standout.

 Designed to:

Tell your professional story and IMPRESS your network and POP to the top of search results.
Review, revision, & strategy session to perfect your LinkedIn profile and teach you to master LinkedIn (30-min session).
---
We Also Recommend